Day 1: Arrival in Palermo Upon your arrival at Palermo Falcone-Borsellino Airport, you'll check in to your hotel in Palermo. In the afternoon, you can explore the city's historic center, with its captivating Quattro Canti, Palermo Cathedral, and the remarkable Palace of the Normans. In the evening, savor your first Sicilian meal at a local Palermo restaurant. 
Day 2: Palermo Exploration Your day begins with a visit to the vibrant Ballarò Market, a sensory delight of fresh produce, street food, and local treats. Afterward, venture into the captivating Capuchin Catacombs, a unique underground burial site. A leisurely lunch at a traditional trattoria awaits, followed by an afternoon visit to the serene Palermo Botanical Garden. The day concludes with a stroll along the scenic waterfront promenade and dinner at a seafood restaurant. 
Day 3: Day Trip to Monreale Today, you'll embark on a short drive to Monreale, a town known for its stunning cathedral adorned with intricate Byzantine mosaics. After exploring Monreale, you'll enjoy lunch at a local eatery before returning to Palermo for some free time in the afternoon and evening. 
Day 4: Palermo to Agrigento You'll check out of your Palermo hotel and make your way to Agrigento, either by driving or taking a train or bus. Upon arrival, you'll check in to your Agrigento hotel and head out to explore the awe-inspiring Valley of the Temples, an ancient Greek archaeological site. The evening is reserved for dinner at a restaurant in Agrigento. 
Day 5: Agrigento to Syracuse Checking out from your Agrigento hotel, you'll journey to Syracuse (Siracusa) by driving or using public transportation. After checking in to your Syracuse hotel, you'll have the opportunity to explore the historic island of Ortigia, known for its charming streets and architecture. As the sun sets, you'll enjoy dinner at a restaurant with a view of the sea in Ortigia. 
Day 6: Syracuse Exploration Your day starts with a visit to the ancient Greek Theater of Syracuse, followed by an exploration of the Archaeological Park of Neapolis, which includes the Roman Amphitheater and the Ear of Dionysius. Lunch at a local restaurant in Syracuse will reenergize you for the afternoon, which will include visits to the Syracuse Cathedral and the Fountain of Arethusa. Your evening will be spent relaxing in Ortigia and dining at one of its enchanting eateries.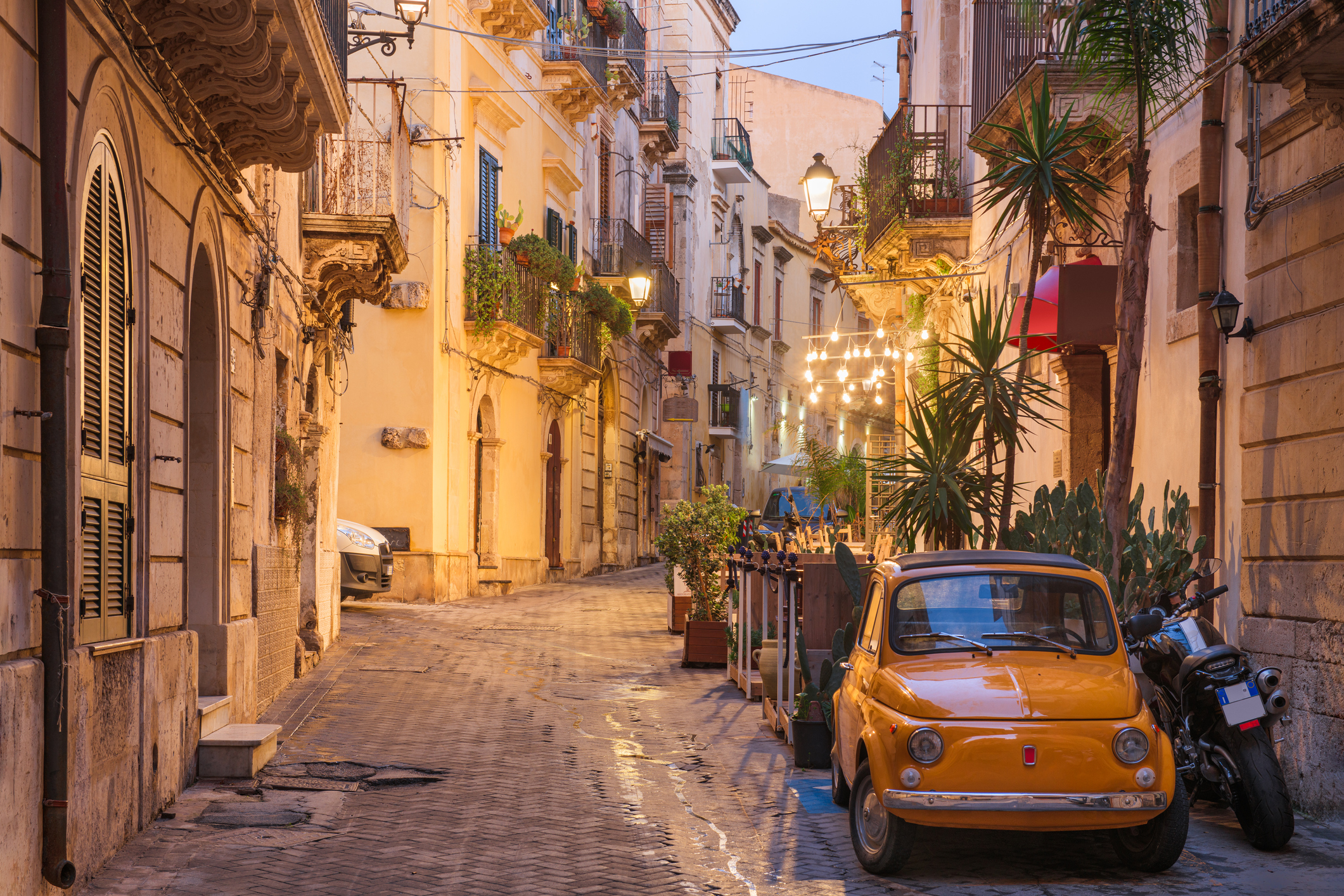 Day 7: Day Trip to Noto Venturing on a day trip to Noto, a charming Baroque town celebrated for its architectural beauty, you'll explore its streets lined with exquisitely restored buildings. A Sicilian lunch in Noto will tantalize your taste buds. Returning to Syracuse in the late afternoon, you'll have some free time before dining at a local restaurant in Ortigia. 
Day 8: Syracuse to Taormina Checking out of your Syracuse hotel, you'll head to Taormina, either by driving or using public transportation. After checking in to your Taormina hotel, you'll explore the ancient Greco-Roman Theater of Taormina, which offers breathtaking vistas. Dinner will be enjoyed at a restaurant overlooking the picturesque town square. 
Day 9: Taormina Exploration The day will be dedicated to exploring the charming streets of Taormina, including Corso Umberto, home to numerous shops and cafes. You'll also visit the splendid gardens of Villa Comunale. Lunch at a traditional trattoria will be a highlight, and in the afternoon, a leisurely stroll to Isola Bella, a small island nature reserve, will cap off your day. Your final dinner in Taormina will be a memorable one. 
Day 10: Departure from Catania On your last day, you'll check out of your Taormina hotel. You can either drive or use public transportation to reach Catania, where you may have time to explore the historic center or do some last-minute shopping, depending on your flight schedule. Your Sicilian adventure will conclude as you depart from Catania Fontanarossa Airport for your onward journey.